This morning many Ohio State University students returned to classes after a long Thanksgiving weekend with their parents and family.  Last night they left home and traveled back to Columbus excited to be back in class and excited because their football team won against Michigan on Saturday, a big rivalry team for OSU. Most were still excited about the win against Michigan and were excited to see their friends returning to campus or the dorm rooms.  Then the unthinkable happened this morning, and someone decided to run their car into a building, pulled out a knife and started to stab students.  Nine people were injured, and the Columbus Police Department shot and killed the assailant.
The last thing you want to hear as a parent is a report that someone on the campus, where your child goes to college, welding a knife.  He is using the butcher knife to stab anyone in his path, and you don't know which building your child is in at that time.  As a parent, I just can't imagine seeing that on the news.  With social media being a right here and now news source most students did not have time to call home and let their family know what was going on while the news hit.   There was a page set up on Facebook for students and other people to sign in and let others know they are fine.  I have read posts from parents informing their family and friends their children have checked in and are fine.
No one knows what went through this person's mind and why today is the day he decided to get up and try to murder students on the OSU campus.  We can only hope it is an isolated instance and there is not a group planning this attack. Ohio State University has set up a protocol for the students and everyone did as they were told, hiding and finding shelter. The campus faculty was prepared, in case something like this happened at Ohio State.   OSU police department was close by, which meant there was a very quick response to the call for help.  The Columbus Police Department showed up minutes later and took over the crime scene. Because of the Ohio State University's forethought, more students were not hurt or killed.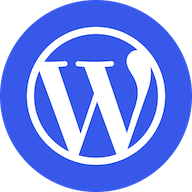 Our thoughts and prayers go out to the families and friends of those injured.  We hope they find out why the assailant decided to attack the students and this is an isolated incident.  We can only hope this comes to a stop and these attacks across the country become a thing of the past.
Pam